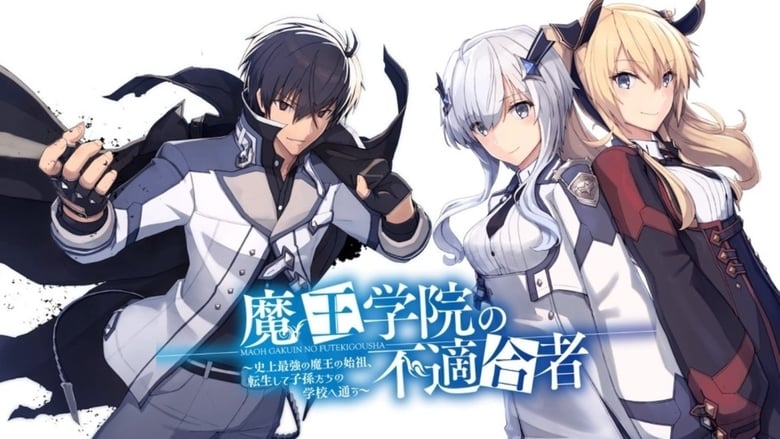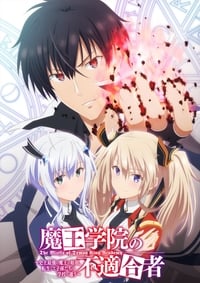 Maou Gakuin no Futekigousha: Shijou Saikyou no Maou no Shiso, Tensei shite Shison-tachi no Gakkou e
maou gakuin no futekigousha shijou saikyou no maou no shiso tensei shite shison tachi no gakkou e subtitle indonesia batch
Donlod nonton video maou gakuin no futekigousha shijou saikyou no maou no shiso tensei shite shison tachi no gakkou e batch subtitle indonesia, miownime, meownime, anoboy, neonime, moenime, gdrive, unduh, oploverz, neonime, otakudesu, kusonime, meguminime, nimegami, anitoki, samehadaku, otaku desu, anibatch, streaming, riie net, awsubs, anikyojin, yukinime, drivenime, animeindo, maxnime, nekonime, kurogaze, vidio, melody, moenime, google drive.
General information
Original name
魔王学院の不適合者 ~史上最強の魔王の始祖、転生して子孫たちの学校へ通う~
Sinopsis dari anime Maou Gakuin no Futekigousha: Shijou Saikyou no Maou no Shiso, Tensei shite Shison-tachi no Gakkou e Subtitle Indonesia
* Diadaptasi dari Light novel fantasy yang ditulis oleh Shuu dan diilustrasikan oleh Shizuma Yoshinori.
Anos Voldigoad adalah sesosok Raja Iblis kejam yang memusnahkan umat manusia, roh, dan bahkan para dewa. Namun dirinya bosan dengan peperangan yang tak kunjung berakhir. Dia pun memilih bereinkarnasi di dunia yang damai. Akan tetapi yang ia temui setelah bereinkarnasi 2000 tahun kemudian adalah para keturunannya yang terlalu lemah karena dimanja kedamaian.
Anos pun memasuki sekolah sihir yang ditujukan untuk mendidik para keturunannya yang kemungkinan menjadi kandidat reinkarnasi raja iblis. Dan pihak sekolah yang tak mengenal serta tak mengakui kekuatannya, justru menganggap Anos sebagai sosok kandidat Raja iblis yang tidak layak. Dan pada zaman ini, semua menganggap leluhur mereka yaitu sang Raja Iblis bukanlah Anos Voldigoad.
English:
The Misfit of Demon King Academy
Synonyms:
The Misfit of Demon King Academy: History's Strongest Demon King Reincarnates and Goes to School with His Descendants
Japanese:
魔王学院の不適合者 ~史上最強の魔王の始祖、転生して子孫たちの学校へ通う
Pilih Link Download dibawah.
Download Maou Gakuin no Futekigousha: Shijou Saikyou no Maou no Shiso, Tensei shite Shison-tachi no Gakkou e Batch Subtitle Indonesia